Portugal
History, culture, and nature in perfect balance
Find out here about our suggestion of 7-day trip to visit 6 sustainable destinations in Portugal without a car.
Why visit Portugal
Portugal has an exceptional range of well-protected landscapes and nature areas, lots of leisure activities, and an overwhelming cultural heritage, where tradition and modernity blend together. Its cuisine, fine wines, and hospitable people make this a great destination for the responsible traveller. In March 2019, Portugal won the Best of Europe Award for sustainable tourism at ITB Berlin, the world's leading tourism fair.
Nine destinations in Portugal are committed to sustainable tourism. They are participating in the programs of Green Destinations and QualityCoast and their performance is checked every two years by an independent auditor. Check them out below under "Recommended Destinations". Get inspired for your next green holiday in Portugal!
These destinations meet at least 70% of the Green Destinations criteria for sustainable tourism. The icons indicate whether the destination is a good or a very good choice, according to independent experts. An X indicates the option is not available or not especially good. For more information see here.
Sustainability
Portugal has a strong commitment to Sustainable Tourism which is the main focus of the National Tourism Strategy 2027.  The "+ Sustainable Tourism Plan 20-23" , recently launched, is also an important tool to stimulate circular economy, carbon zero and a responsible recovery in tourism sector.
The Portuguese "Green Destinations" here presented are important stakeholders to reach Portugal's sustainable goals.
Getting there
By rail: CP (Portuguese railways) offers train services from Vigo, Madrid and Paris.
By coach: International routes are operated by Eurolines, Internorte and FlixBus.
By air: Airports all over the country facilitate international connections. Don't forget to offset your carbon footprint if you choose to travel by plane.
Getting around
In mainland Portugal, main towns and cities are well connected by trains and coach services. By car there are two types of motorways: the traditional motorways with toll booths and those with an exclusively electronic toll system.
Tourism & People
Portuguese people are genuinely friendly and hospitable and human rights are very well respected in Portugal.
In the pandemic situation that we live since march 2020, the tourism sector is all mobilized to provide the sanitary security requirements through the adoption of the Clean and Safe Stamp. Portugal was the 1stcountry in Europe to get the "Safe Travels" Stamp from WTTC, recognizing our commitment with providing safety for all.
Travel tips from our editors
Religious celebrations
Portugal is rich in religious local celebrations, they are precious and deserve our full respect. These are not events created for tourists, so apart from Carnival, please do not interfere. However, if there is a market connected to a celebration, this is your opportunity to buy the best local products available in the region.
Hot or busy in Lisbon?
Lisbon offers you some nice day trips. You can take a local ferry from Cais do Sodré to Casilhas, crossing the Tejo river and offering wonderful views towards the capital. For day trips, consider the train to Sintra's lush woodlands and romantic cultural heritage; the beaches of Cascais; or to taste great wines in Torres Vedras. Plan ahead to experience your green holiday in Portugal to the fullest!
Waste separation for recycling
For separate waste disposal, remember this color code:
GREEN bin for glass, BLUE for paper and cardboard, YELLOW for plastics and metal, RED for batteries and WHITE for reusable clothing.
Book your green hotel through EcoHotels!
EcoHotels was founded in 2020, as a responsible and sustainable alternative to the large and dominant online travel agencies (OTAs), whose business model and high commissions severely decimate individual hotels´ identity, concept and bottom line. EcoHotels´ mission is to be a community for hotels, sharing knowledge and best practices, and standing side by side to promote sustainability in the travel industry.
We have with many years in the hospitality business also experienced a demand for sustainable and certified hotels, why we also aim to be a community for travellers, who care about acting as responsibly as possible, and want to have a trustworthy source of information – who also wish to travel as sustainably as possible, supporting high-quality, certified hotels and helping make travel a force for good around the globe.
In this page you can find a selection of accommodations available and bookable via EcoHotels.
Sustainability Recognitions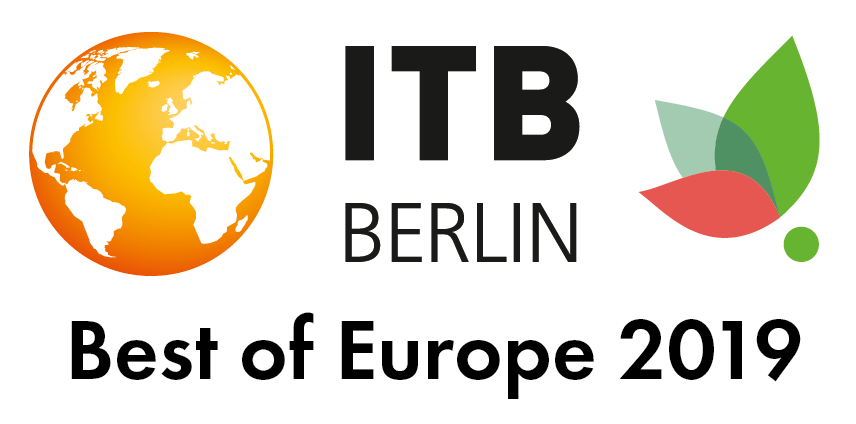 In 2019 Portugal received the prestigious "Best of Europe" Award at ITB Berlin, the world's leading travel event. Nine destinations in Portugal have been recognized for considerable efforts in sustainable and responsible tourism
Recognised by QualityCoast (Silver Award or higher) are: Azores, Alto Minho, Oeste, Torres Vedras, Sintra, Cascais and Lagos.
Recognised with a "Green Destinations Award" (Gold or higher) are: Alto Minho and Serras do Socorro e Archeira Protected Landscape.
Luís Araújo
President of Turismo de Portugal
Turismo de Portugal, the national authority for tourism, is committed to proceed a path of Sustainability, helping our stakeholders – private and public – to implement the best practices in order to preserve our natural and cultural values, to reach a balanced development for communities and business and of course, to provide an authentic and unique experience to all tourists.
This commitment is also reflected in several initiatives that Turismo de Portugal has taken at European and global level: we recently joined Global Sustainable Tourism Council (GSTC) and the Portuguese Plastics Pact and we maintain an active participation in the World Travel & Tourism Council (WTTC) and in the presidency of European Travel Commission (ETC).
Our purpose remains: to make Portugal one of the most competitive, safe and sustainable destinations in the world.